Welcome to the website of Duinbungalow & Chalet Noordwijk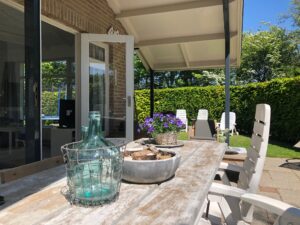 In 2005 we followed our dream! We, Ard and Lisette, bought a bungalow with own parking space. Short afterwards we started the renovations. Almost everything has been renovated now.
In our large completely fenced off garden you will find a trampoline. The facilities of the bungalow park include a football ground, play facilities with a slide, jeu de boules and table tennis.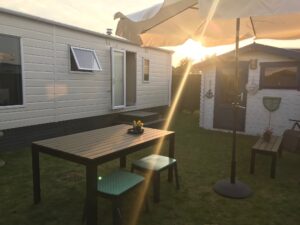 As we enjoyed it so much being a host, we bought in 2018 a chalet on campsite De Wulp in Noordwijk. On this nice, relaxed and green campsite we have a chalet with our own, also completely fenced off garden. When you enter the campsite your holiday starts immediately!
The facilities of the campsite also include a football ground and play facilities. There is also a fast food restaurant.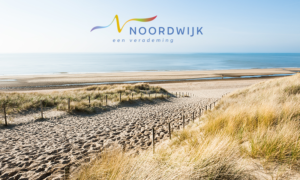 Both accommodations are situated in the beautiful scenery which includes dunes, forests and during the spring the bulb fields. You can have lovely walks and bicycle trips here.
Along a footpath through the dunes you can walk to the beach and the sea within 15 to 20 minutes where you can enjoy the lovely sunset!